Michelin Road 5 Trail Tyres Available in Biggleswade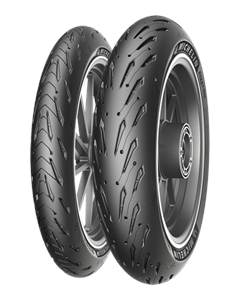 Road 5 Trail
Excellent on wet roads
With MICHELIN Dual Compound Technology (2CT) and Dual Compound Technology + (2CT+) and its 3D progressive siped tread, the MICHELIN Road 5 Trail tyre provides excellent wet grip.
Maximum safety
Even after 5000 km (3107 miles), the MICHELIN X-Sipe Technology Evo (XST EVO) 3D progressive sipes provide improved braking on wet roads*.
Enhanced safety
Your trail bike is fun to ride, with greater safety, comfort and stability in dry and wet surfaces with a casing specifically developed for trail bikes.